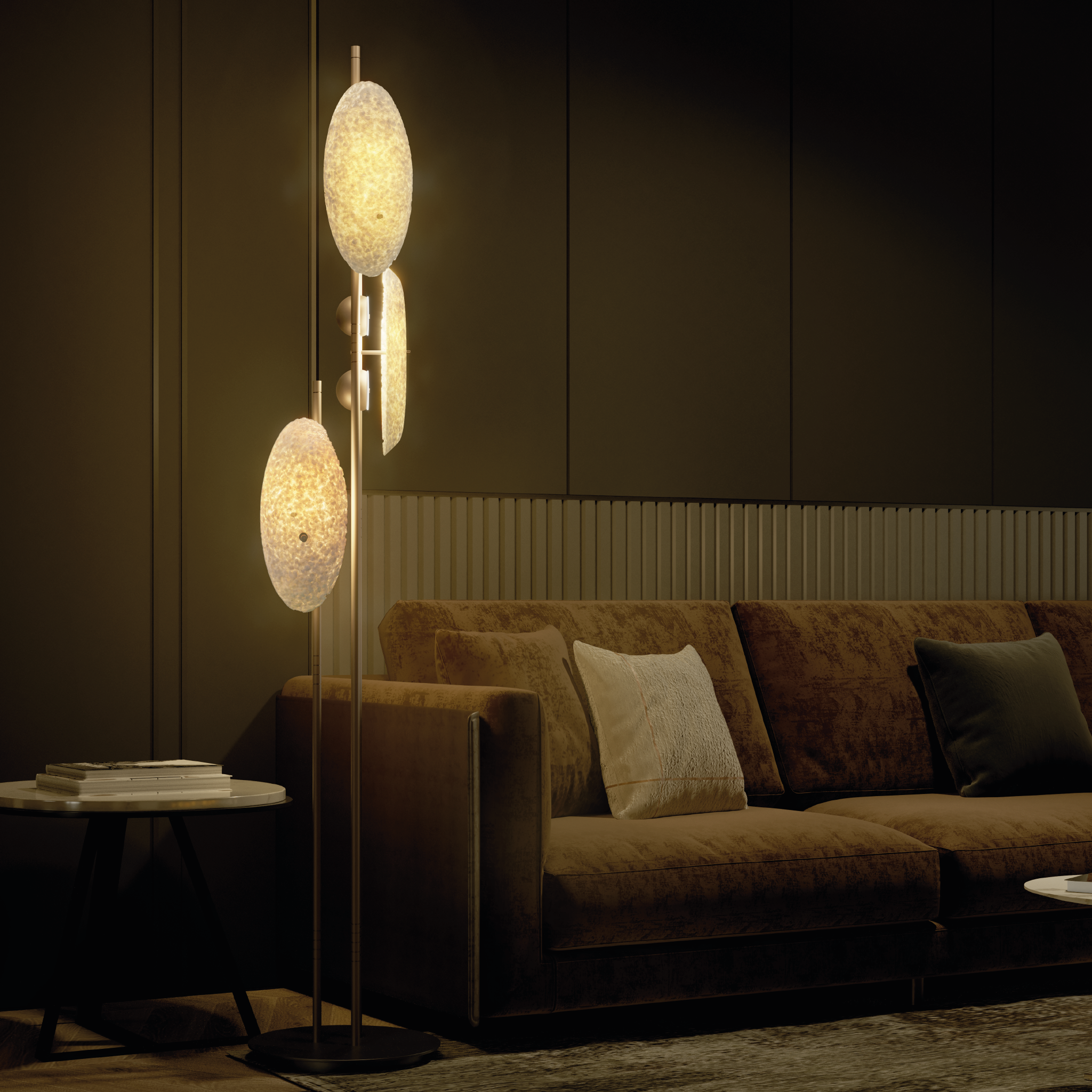 Tibrah by Reema Al Mheiri
Dhs. 18,000.00
Sale

• Save
2022. Light.
Electroplated aluminium, stainless steel, kombucha, beeswax, oils, LED.
45 (H) x 65 (W) x 200 (L) cm
Limited edition of 10
___
Tibrah is a floor lamp composed of three harmonious lighting elements. Each lampshade is unique in its composition and shape as the fish scales vary in size and texture based on their origins. 'Tibrah' is an Emirati term used to refer to the location of oyster beds. The pearling vessels track the migration of the oysters as they float upwards at night creating a glistening effect that is seen across the surface of the water. The light is diffused through lampshades composed of a biodegradable material that combine fish scales and a natural binder, allowing it to biodegrade when discarded. The design draws inspiration from the complex relationship between the Emirati community and the sea.