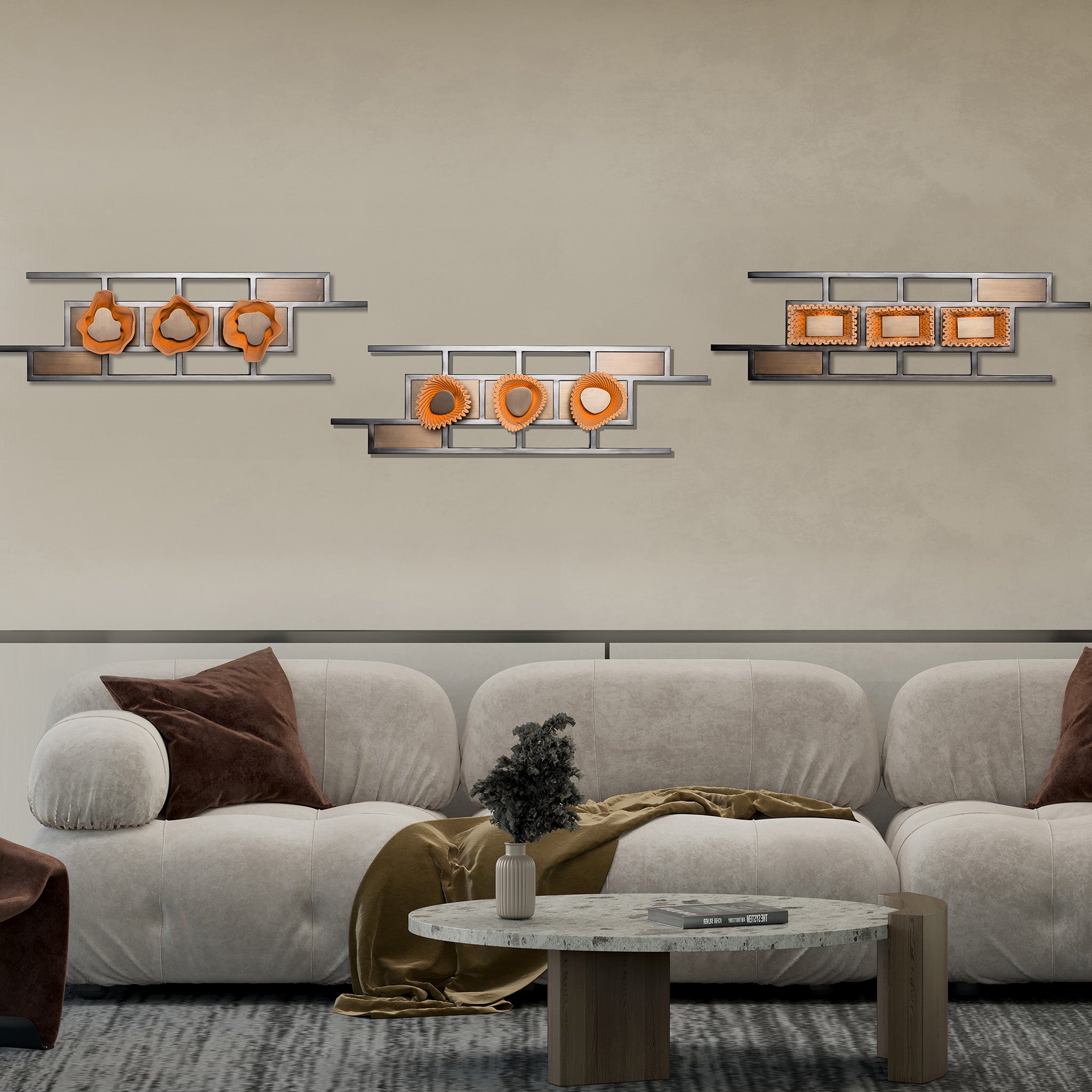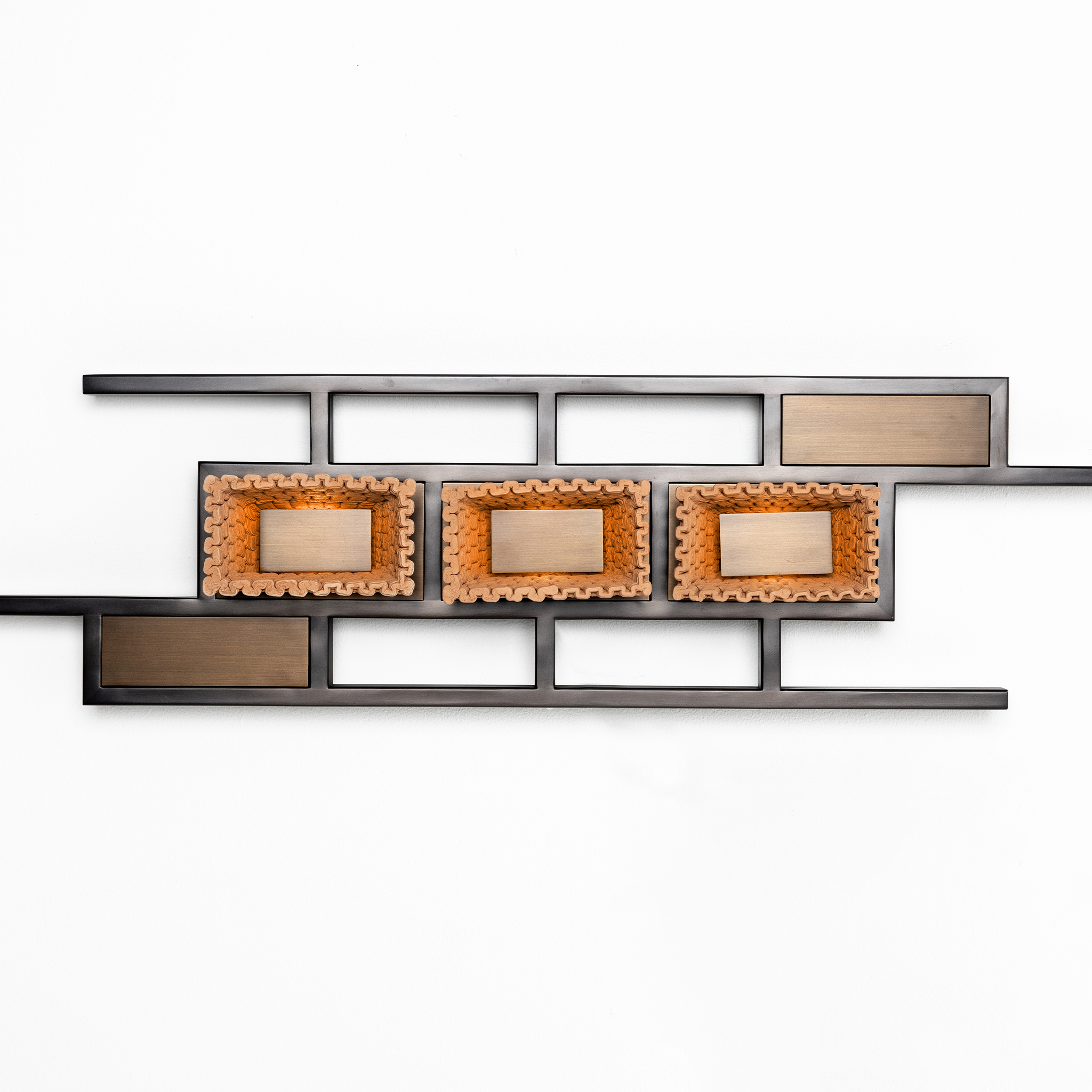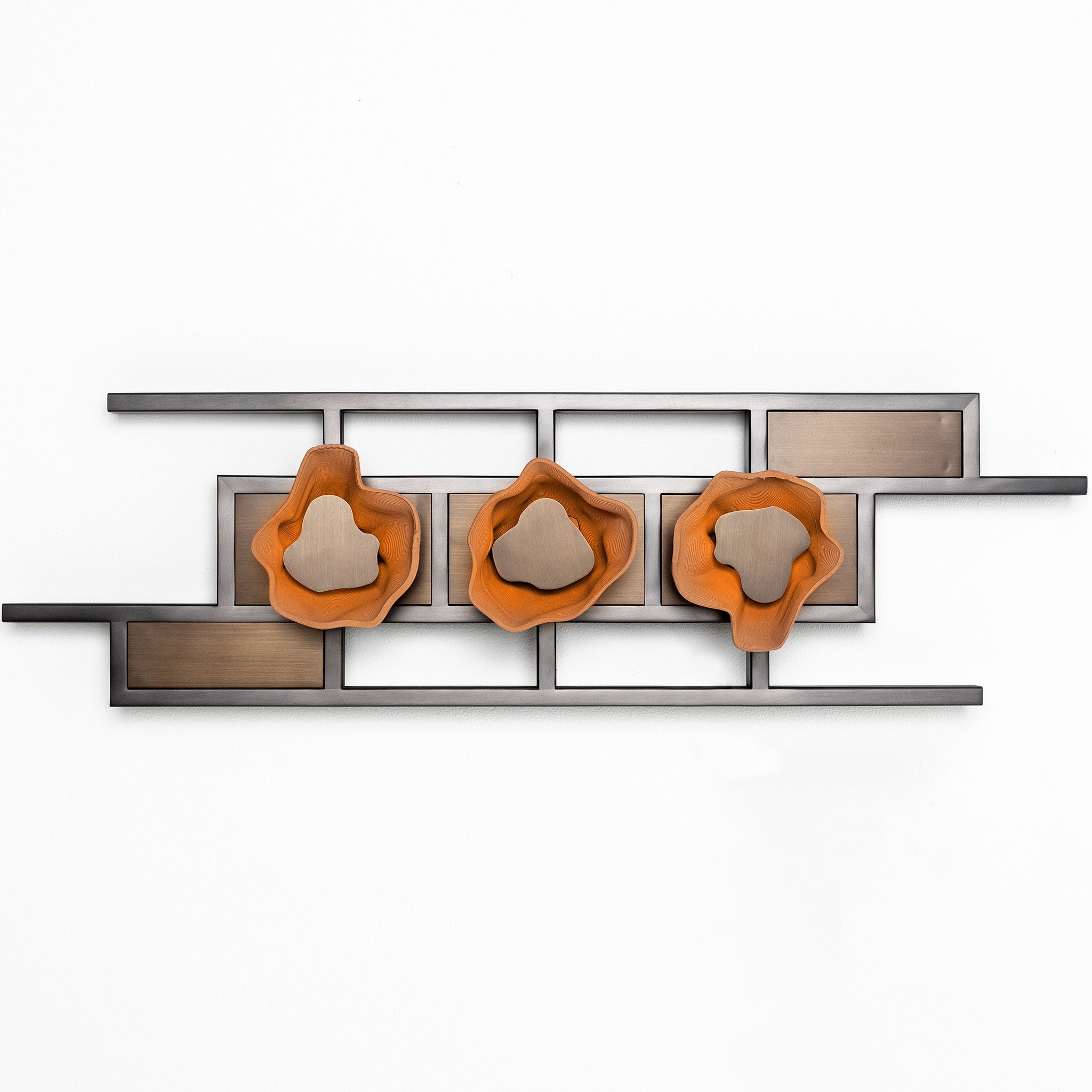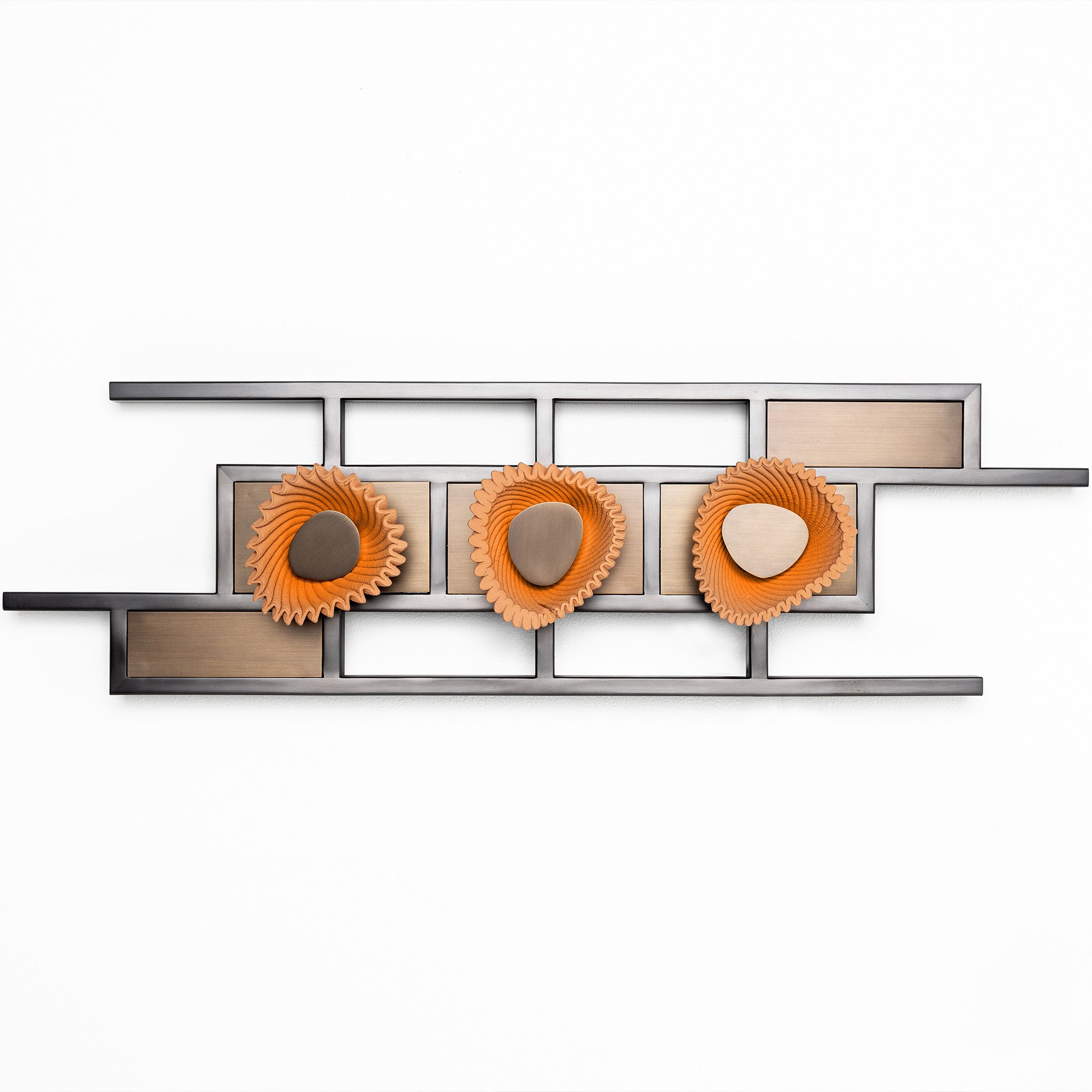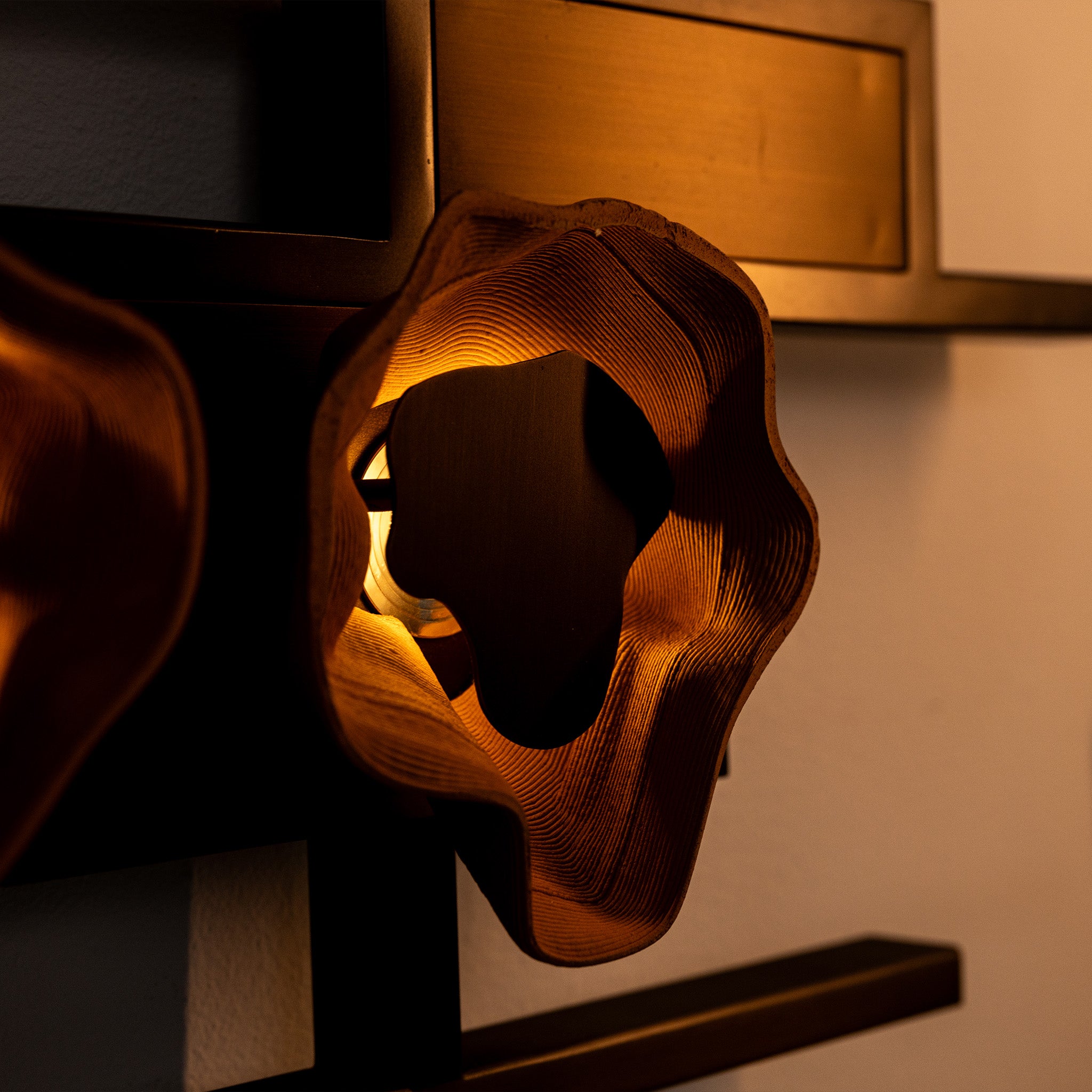 The Mishkah Collection by Marwa Abdelrahim
Dhs. 21,000.00
Sale

• Save
2023. Wall mounted light.
Brushed brass, clay, LED.
25 (H) x 85 (L) x 9 (D) cm.
Limited edition of 10.
____
The Mishkah Collection by Marwa Abdelrahim is a set of three 3D-printed lighting fixtures using a mix of locally sourced and imported clay. The product is inspired by traditional mud-brick building techniques, where the clay is mixed with water until it reaches a malleable plastic consistency, the clay is then crafted into moulds and left to sun dry and eventually solidify forming stackable building blocks. The Mishkah Collection comprises three unique lighting units, with each unit designed to capture a specific stage in the clay's transformation process.
The design draws inspiration from the architectural elements of wall niches, traditionally used in buildings as shelves and commonly used to house lanterns, these areas are referred to in Arabic as 'mishkah'. The back frame is made of a brushed brass finish resembling part of a stacked brick wall and referencing the rectangular-shaped moulds generally used to form clay into bricks. The choice of brass finish in combination with 3D-printed clay colour and texture along with the soft warm light effect aims to reflect the warm and rich ambiance of traditional earthen buildings, emulating their deep connection to place and history.