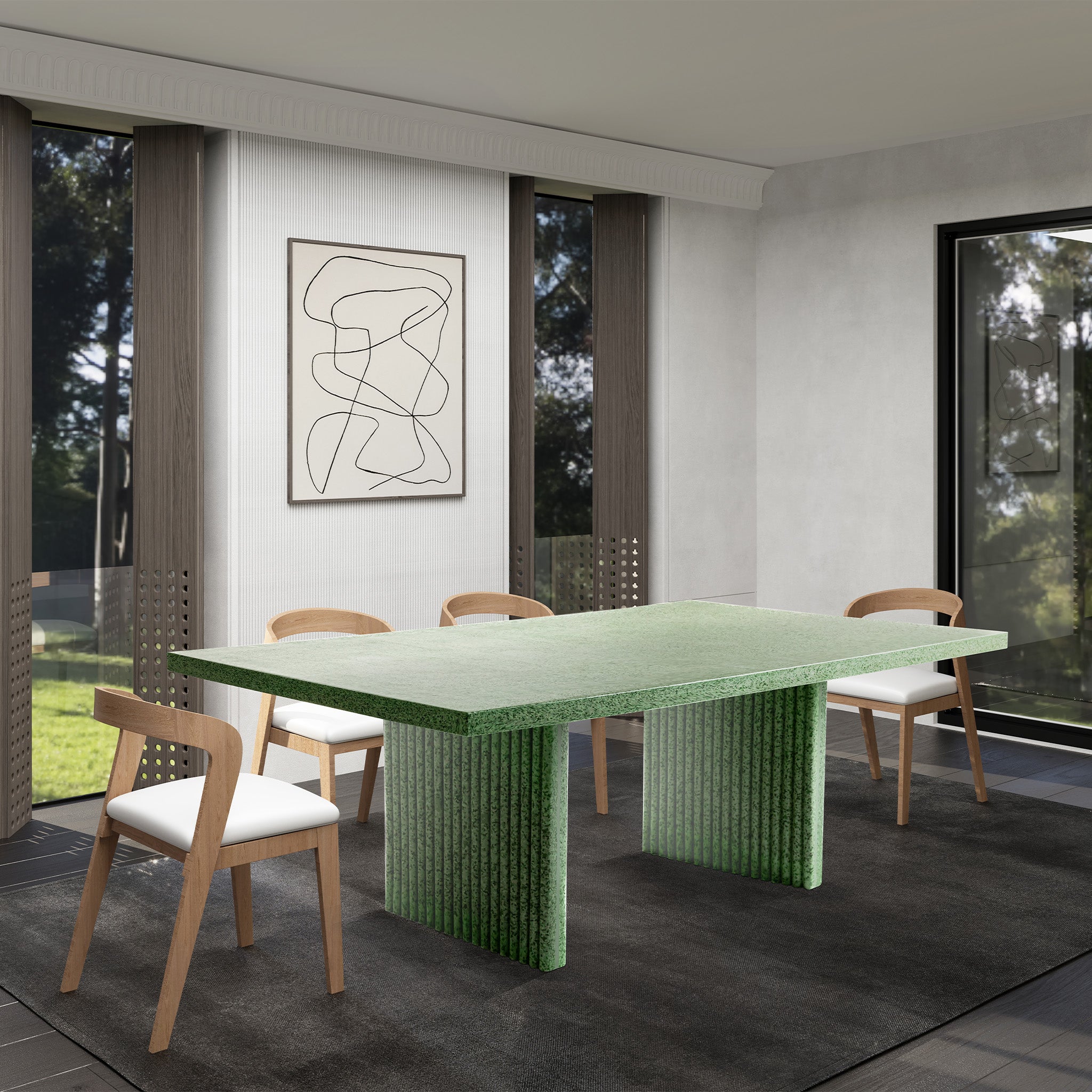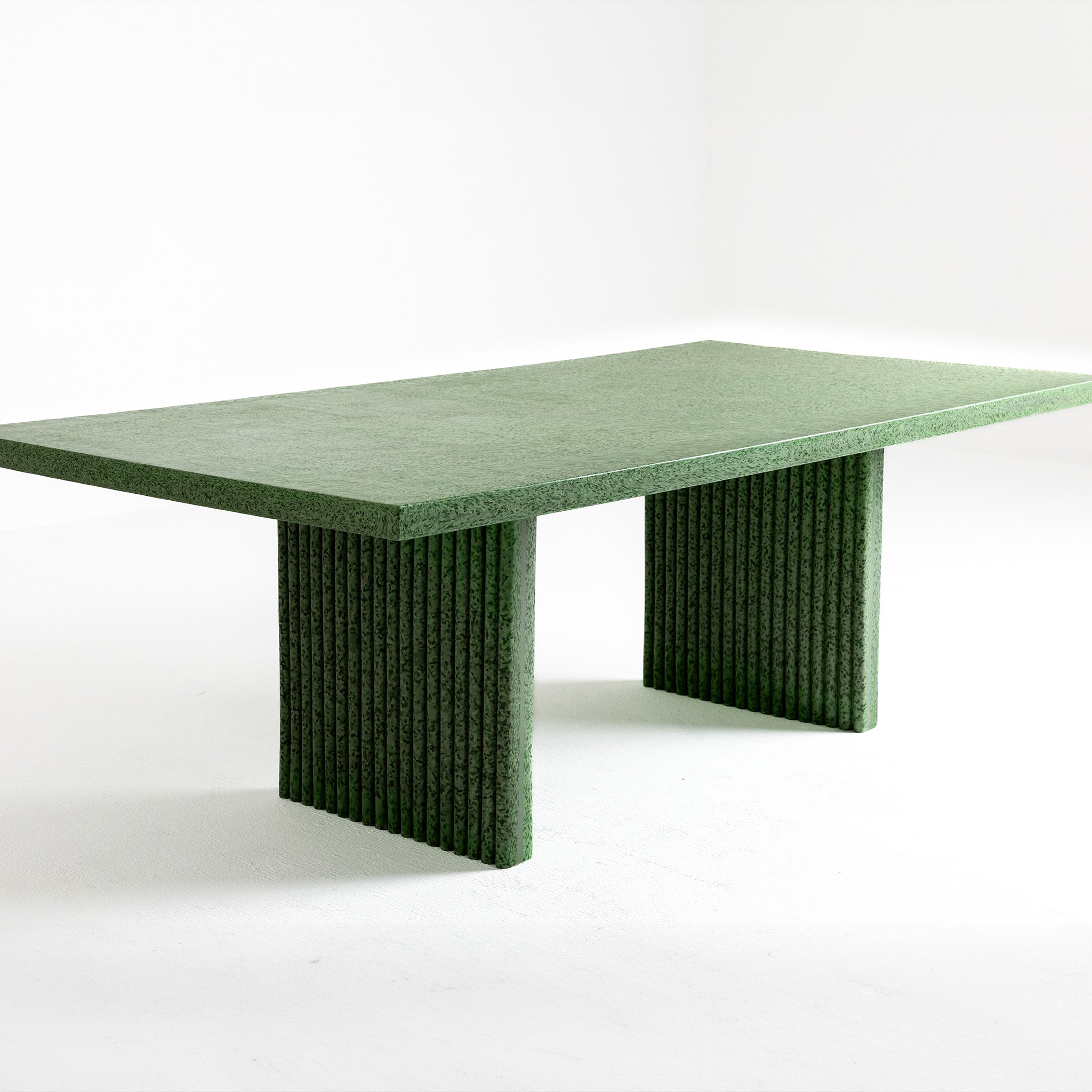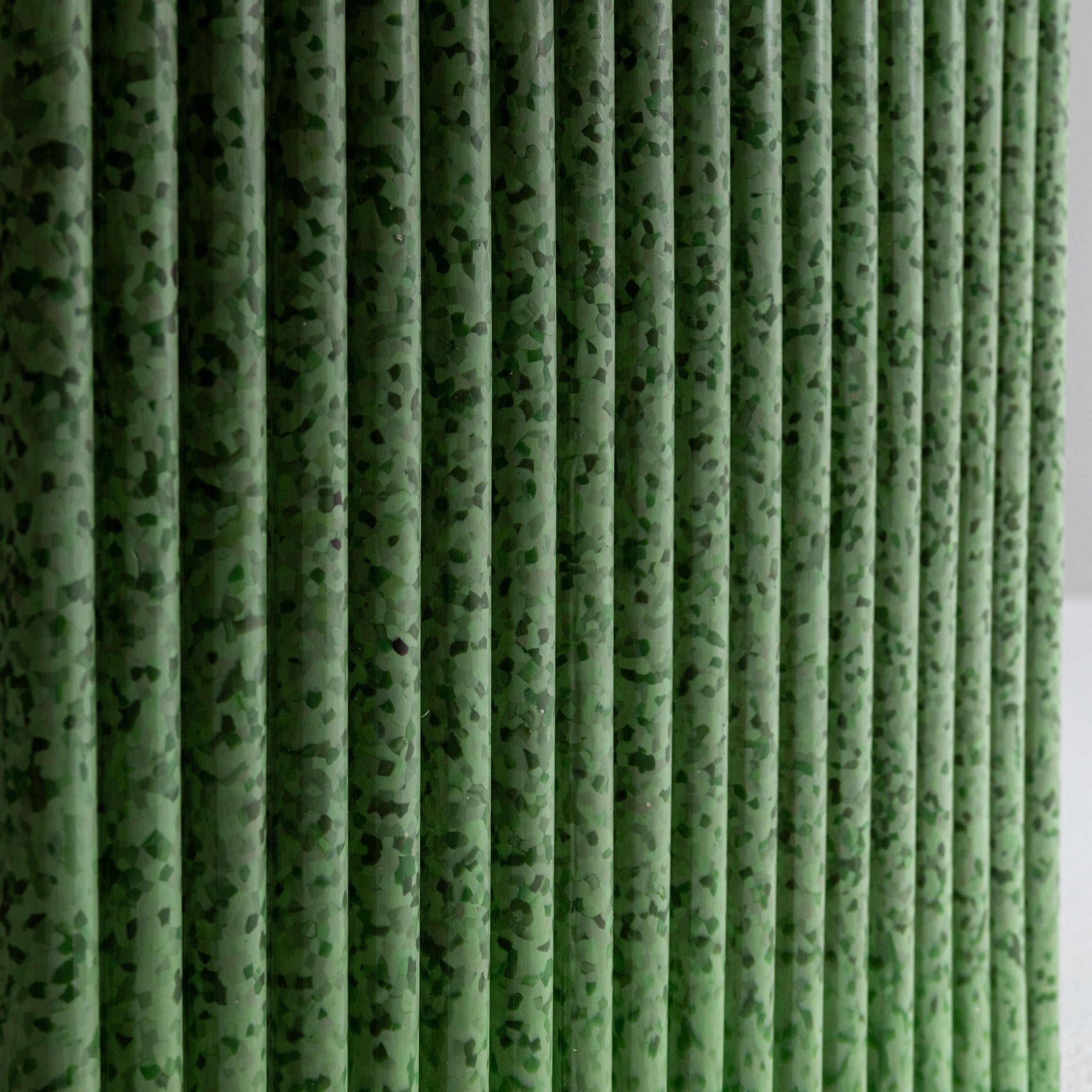 The Alchemy Series: Dining Table by Chinara Darwish
Dhs. 21,000.00
Sale

• Save
2023. Dining table.

LDPE, stainless steel 304.

220 (L) x 110 (W) x 76 (H) cm.
Limited edition of 10.

___
"The Alchemy Series: Dining Table" by Chinara Darwish is made from 100% locally sourced, marine industry and construction LDPE (low density polyethylene) waste sourced from redundant marine marker buoys, dredging floats, road barriers and water tanks. Designed with sustainability as a core driving force, the eight-seater dining table tis a bespoke design piece consisting of 193 kg LDPE plastic waste.
Working with a circular design process, The Alchemy Series aims to be a zero-waste collection, cultivating integrity in providing realistic and practical solutions to the sustainability challenges around the consumption and plastic waste. The captivating surface pattern is achieved through the material's variation and experimentation during production; each table is therefore unique and impossible to replicate. The dining table is designed to be functional, durable, practical and vibrant.