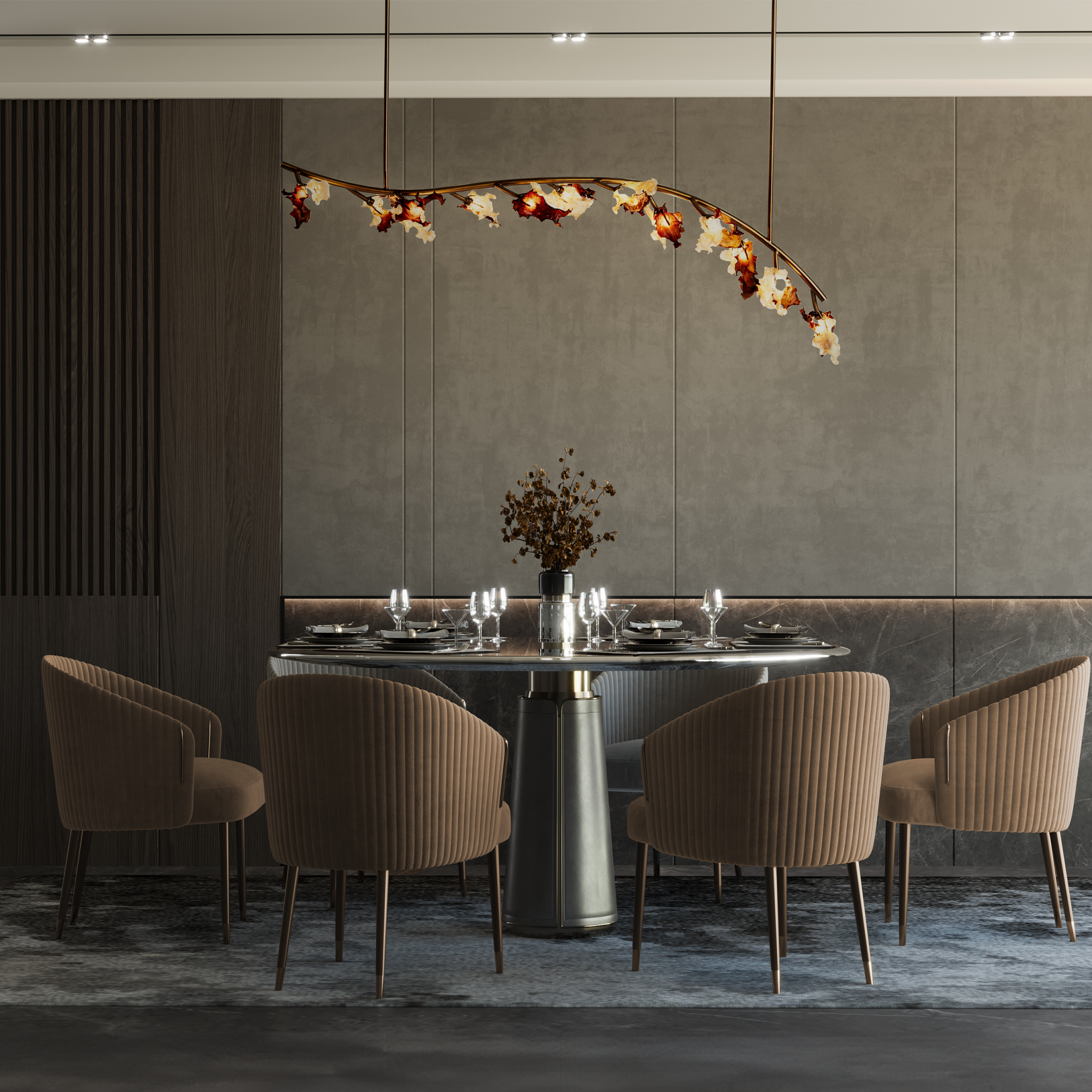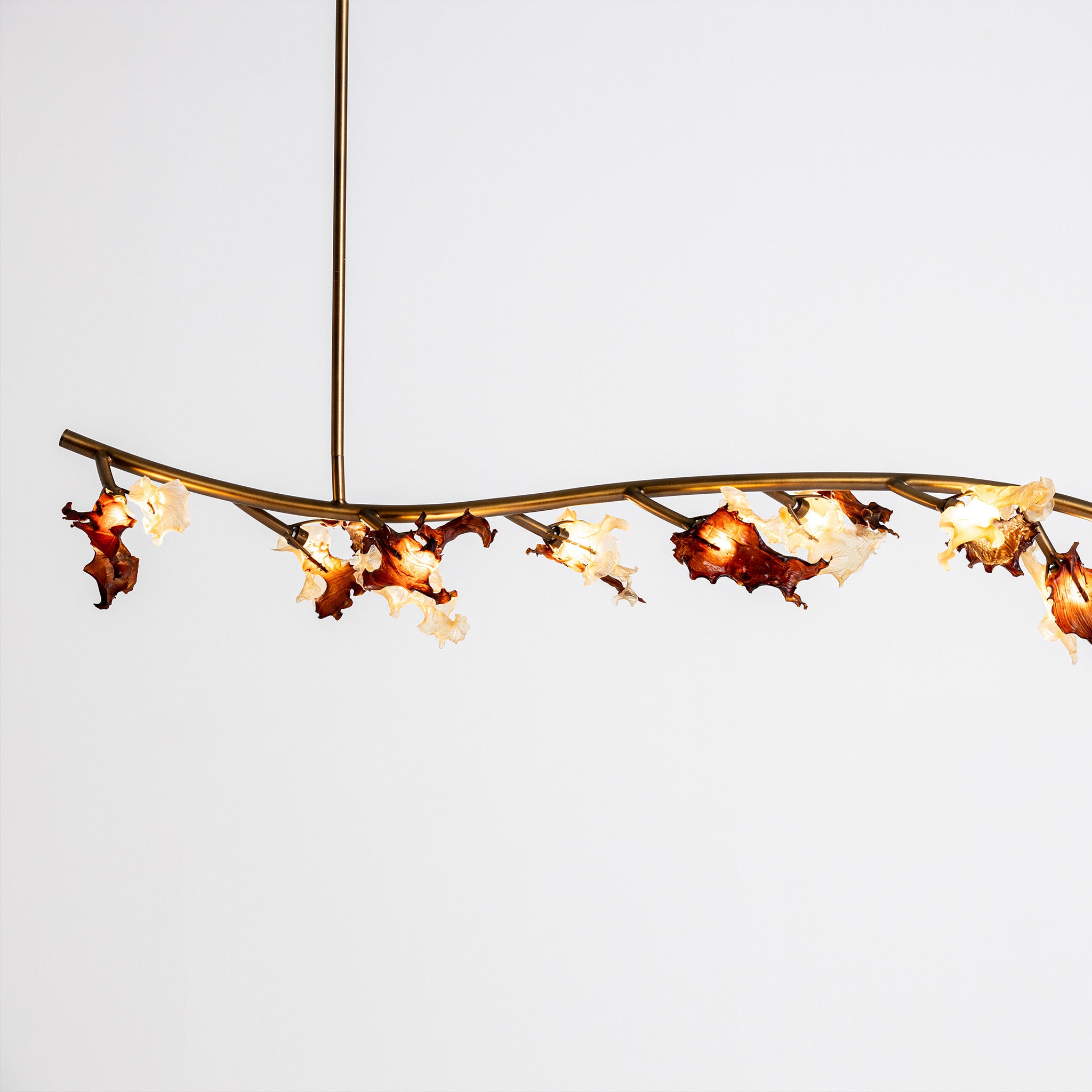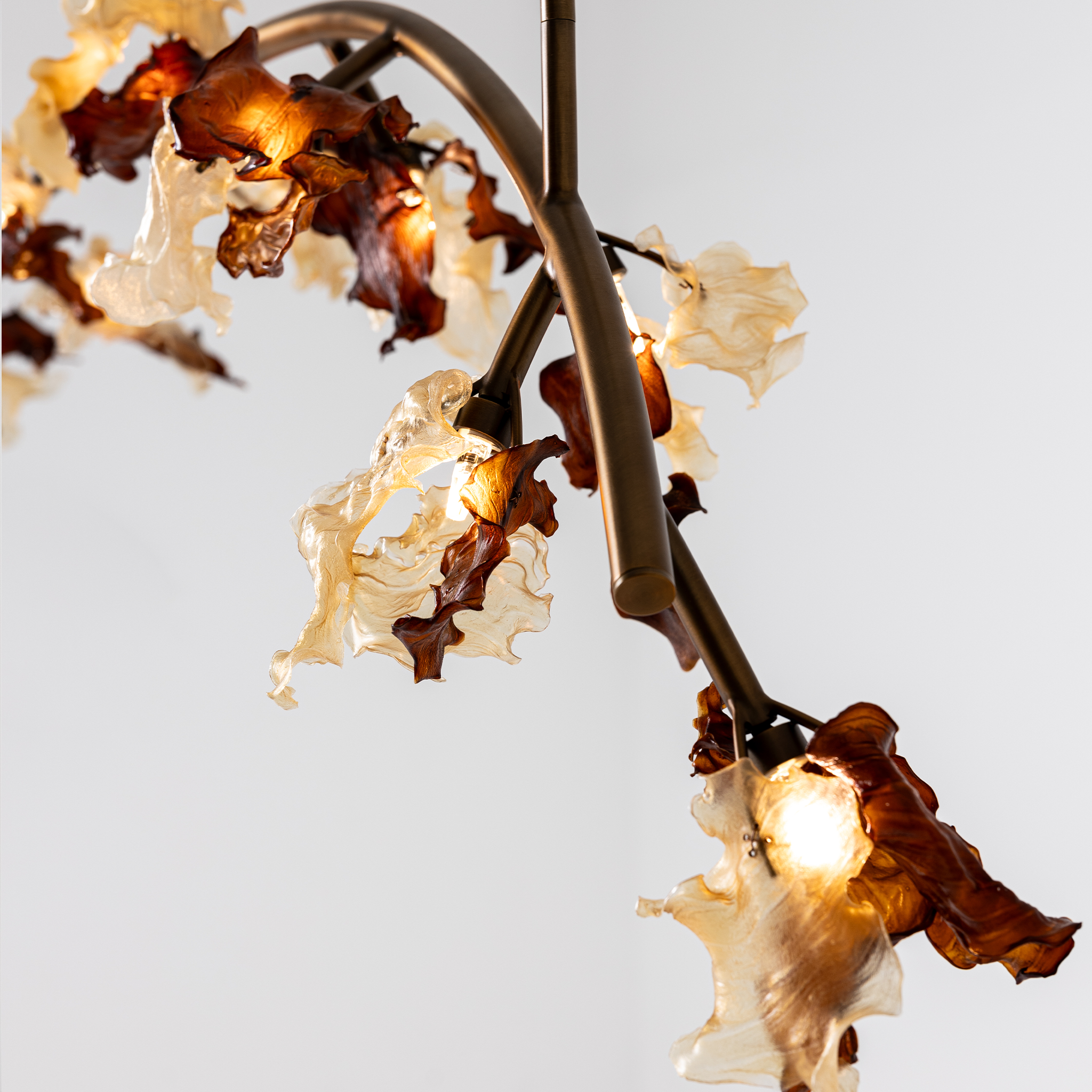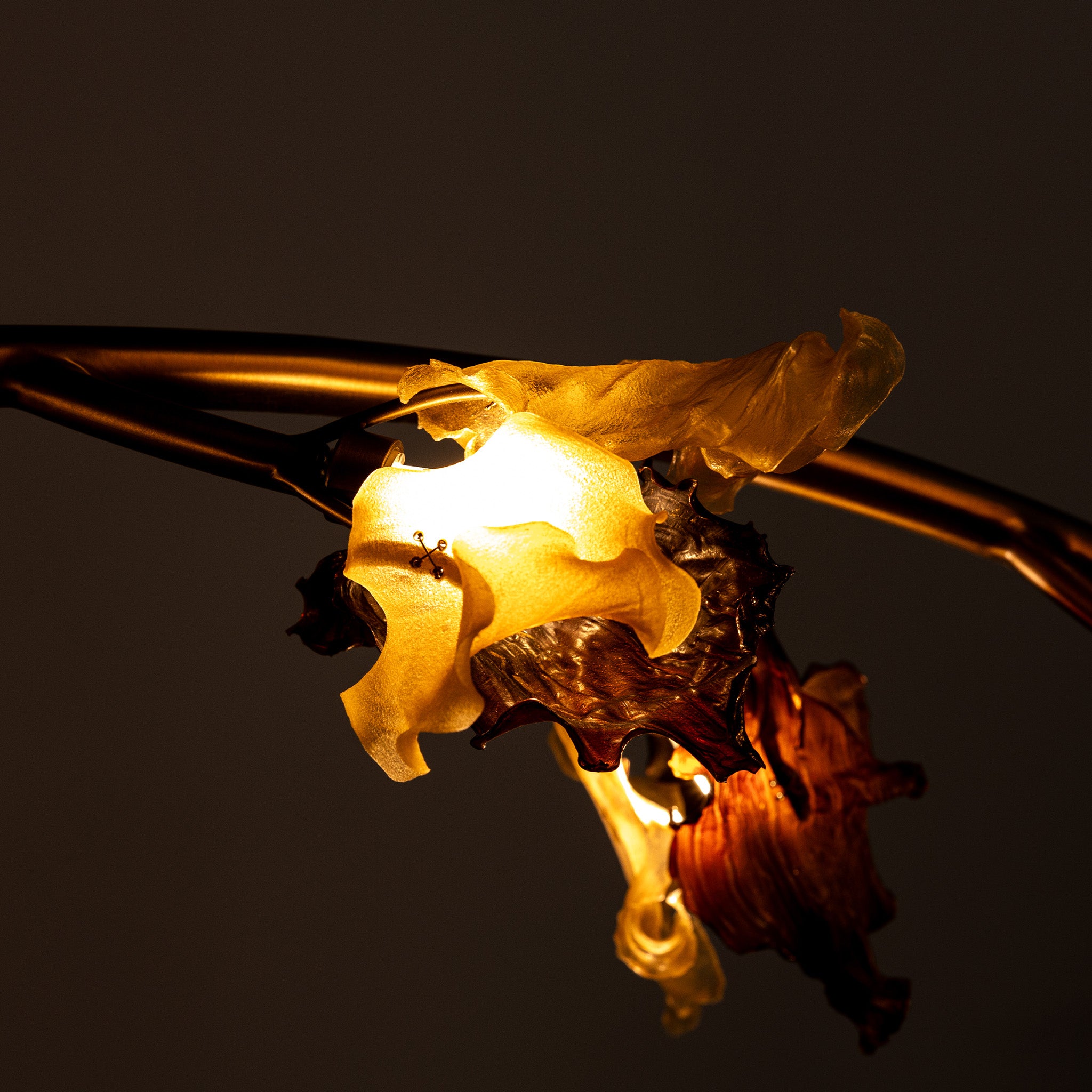 Dhs. 21,000.00
Sale

• Save
2023. Light.

Stainless steel, henna bioplastic, LED.
150 (W) x 50 (L) cm.
Open for commission.

___
Roots by Wafa Al Falahi is a lighting piece that explores sustainable materials from the Middle East, like biodegradable henna components, aligning with local resources. The steel structure's versatility promotes resource efficiency, showcasing the region's potential for sustainable practices. The lighting fixture functions as a communal centrepiece, fostering a sense of togetherness reminiscent of family homes. Crafted from a combination of steel and biodegradable plastic infused with henna, this piece exudes a harmonious blend of colours, radiating a welcoming warmth. Additionally, its dimmable lighting feature enhances the overall comfort and ambiance.