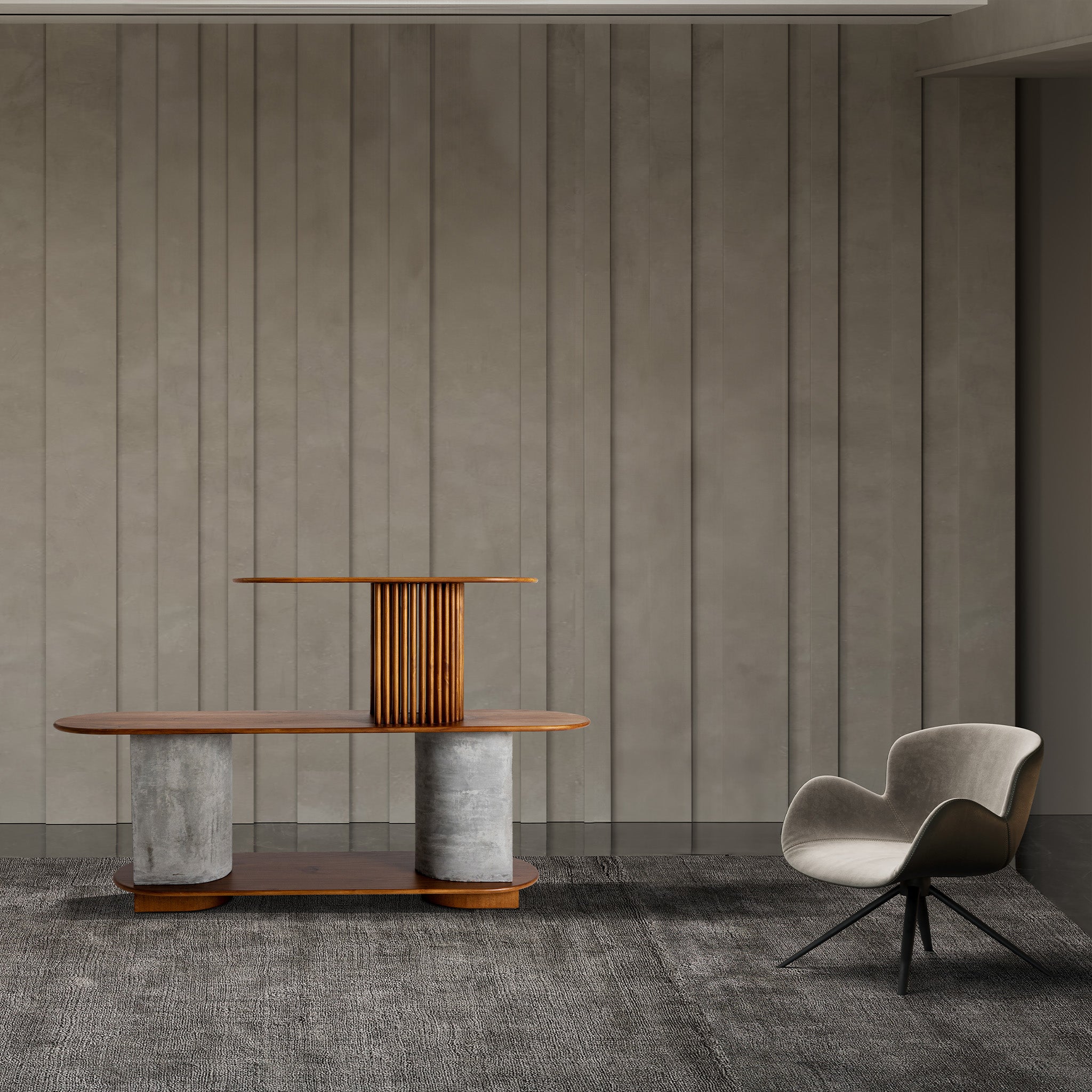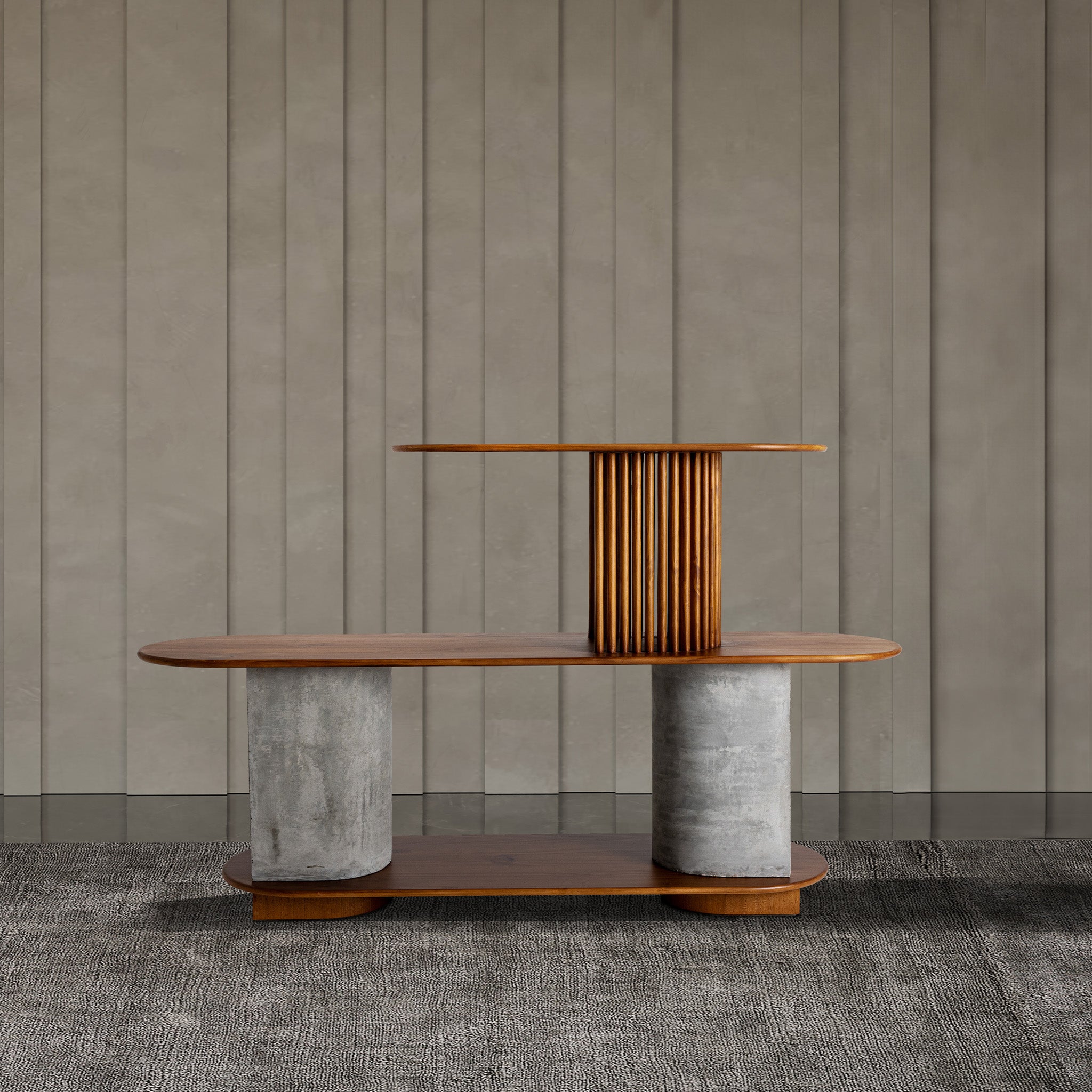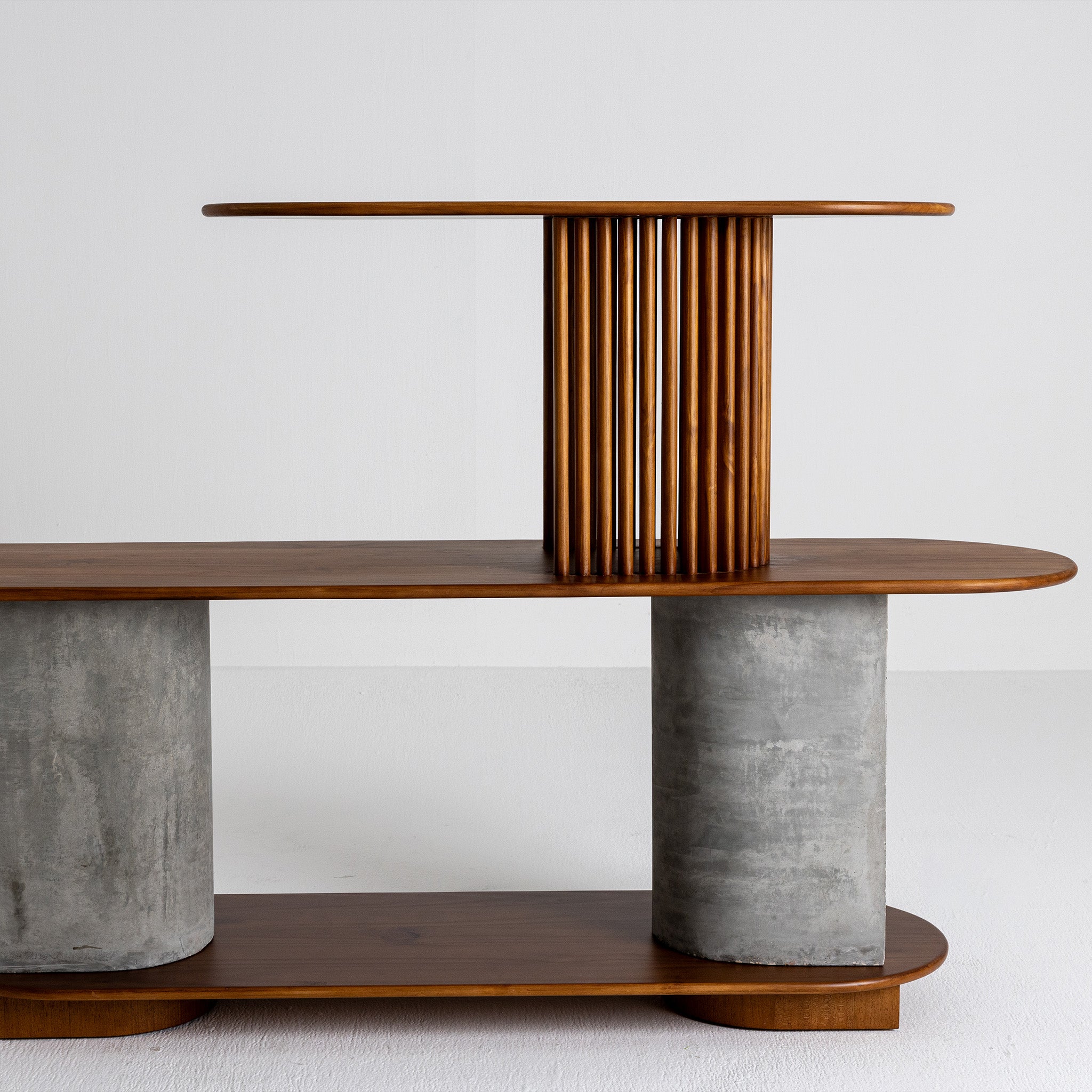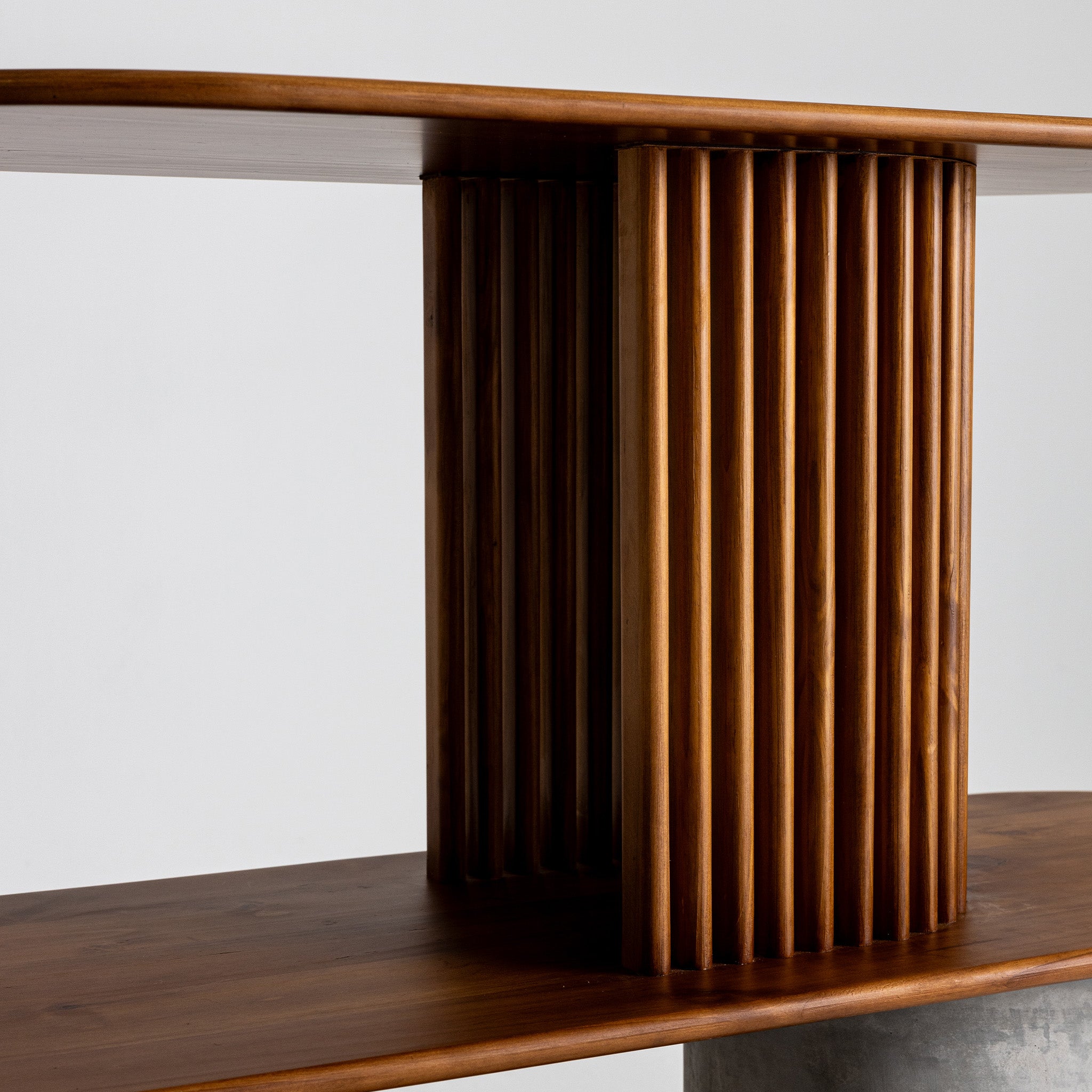 Doroob by Maryam Elattar and Mohamed Elnaggar
Dhs. 21,000.00
Sale

• Save
2023. Desk table.

Reclaimed wood, cement, desert sand, reclaimed fired clay, reclaimed marble stones, reclaimed steel.

172 (L) x 45 (W) x 108 (H) cm.

Limited edition of 10.
____
Doroob دُرُوب by Maryam Elattar and Mohamed Elnaggar is a shelving unit / standing desk that reflects the potential of the circular economy in each and every detail. The multifunctional design is inspired by the meaning of 'Doroob' an Arabic term describing the various ways to reach a destination. The materials used are reclaimed from construction and infrastructure projects in addition to fired clay reclaimed from pottery studios across the UAE. Treated wood from redundant industrial cable spools is given a second life as elegantly curved, tiered surfaces that can be used for decorative display or functional use. Similarly, concrete is removed from its usual industrial context and presented as a viable material for contemporary interior design. Softened by the smooth rounded form, it gives the slightest nod to the brutalist facades so prevalent in the architecture of the UAE of the 1970s and 1980s that endures to this day across the country's urban landscapes.
The design aims to contribute to the sustainability movement, nudge our consciousness of the journey of materials and trigger conversation around the production process.